Quality You Can Count On
We take great pride in the quality of our products and our work. This is why we only use OEM-quality auto glass for our installations. Whenever you choose to replace the glass we remove, you can be confident that the replacement glass is as durable as the original.
Moreover, our technicians have undergone rigorous training, allowing them to quickly and properly remove and install auto glass. We are so confident in our products and the skill of our technicians that we are more than happy to extend a Lifetime Warranty to all our customers.
Door Window Replacement
We service all Cars, Trucks, Vans and heavy equipment Door, Vent, Quarter glass or Back Window glass. When a door window gets broken the tempered glass it is made of shatters into thousands of pieces inside the door and throughout the car. It is vital that it is cleaned up and replaced properly. If the technician doing the work doesn't take the time to properly clear out the door you could be left with a door that rattles over every bump from the glass moving in the door, or a window that makes noise when it goes up and down from glass getting into the window channel and not being removed. When you choose us to repair your broken window you can count on us to do it right the 1st time. We vacuum out the entire vehicle when we are replacing a broken window. We also offer a lifetime warranty on our work.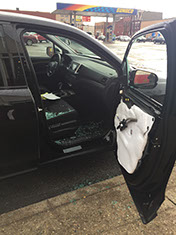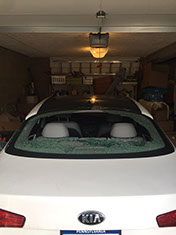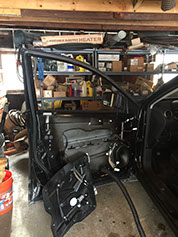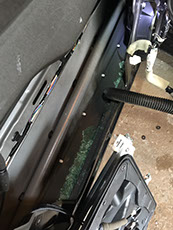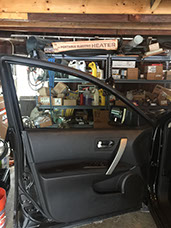 Contact Us
Butler Autoglass Pros, LLC offers mobile auto glass repairs and replacements to motorists in Allegheny County, Armstrong County, Butler County, Westmoreland County, Beaver County, Clarion County and other neighboring regions. If you have any questions for us, or if you would like to learn more about our services, you may visit our contact page and submit the form, or call us at 412-226-5006
Butler Autoglass Pros - 260 Pullman Square #184, Butler, PA 16001