We do it right the 1st time!
OEM Quality Auto Glass * Lifetime Warranty * Competitive Pricing
Xtreme Autoglass Pros Kittanning
1116 Dogwood Trail
Kittanning, PA 16201
AUTO GLASS SERVICE IN
KITTANNING, PENNSYLVANIA
Kittanning /kɪˈtænɪŋ/ is a borough and the county seat of Armstrong County in the U.S. state of Pennsylvania.[1] It is situated 44 miles (71 km) northeast of Pittsburgh, along the east bank of the Allegheny River.
The name Kithanink[2] means 'on the main river' in the Delaware language, from kit- 'big' + hane 'mountain river' + -ink (suffix used in place names). "The main river" is a Lenape epithet for the Allegheny and Ohio, considered as all one river.[3] The borough and its bridge were used as a setting for several recent films.
Your Number One Auto Glass Service in
Kittanning, PA!
Xtreme Autoglass Pros Kittanning partners with gas monkey garage and misfit garage for all their auto glass replacement and repairs.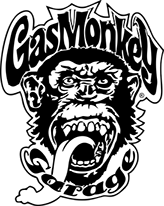 You should call
Xtreme Autoglass Pros Kittanning
CALL US TO SCHEDULE YOUR AUTO GLASS SERVICE
Thank you for visiting ButlerAutoGlassPros.com. Please take a few moments to look over our site and learn more about us. Then give us a call for your free no-obligation price quote or to schedule an appointment.
Butler Autoglass Pros - 260 Pullman Square #184, Butler, PA 16001