We do it right the 1st time!
OEM Quality Auto Glass * Lifetime Warranty * Competitive Pricing
Oil City is a city in Venango County, Pennsylvania, that is known in the initial exploration and development of the petroleum industry.
After the first oil wells were drilled nearby in the 1850s, Oil City became central in the petroleum industry while hosting headquarters for the Pennzoil, Quaker State, and Wolf's Head motor oil companies. Tourism plays a prominent role in the region by promoting oil heritage sites, nature trails, and Victorian architecture.
AUTO GLASS SERVICE IN
OIL CITY, PENNSYLVANIA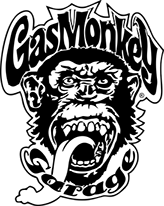 Xtreme Autoglass Pros Oil City
859 Sporer Rd.
Venus, PA 16364
Your Number One Auto Glass Service in
Oil City, PA!
Xtreme Autoglass Pros Oil City partners with gas monkey garage and misfit garage for all their auto glass replacement and repairs.
You should call
Xtreme Autoglass Pros Oil City
CALL US TO SCHEDULE YOUR AUTO GLASS SERVICE
Thank you for visiting ButlerAutoGlassPros.com. Please take a few moments to look over our site and learn more about us. Then give us a call for your free no-obligation price quote or to schedule an appointment.
Butler Autoglass Pros - 260 Pullman Square #184, Butler, PA 16001