We do it right the 1st time!
OEM Quality Auto Glass * Lifetime Warranty * Competitive Pricing
Pittsburgh (/ˈpɪtsbərɡ/ pits-burg) is the second largest city in the Commonwealth of Pennsylvania, and the county seat of Allegheny County. The Combined Statistical Area (CSA) population of 2,659,937 is the largest in both the Ohio Valley and Appalachia and the 20th-largest in the U.S.
Pittsburgh is known as both "the Steel City" for its more than 300 steel-related businesses, as well as "the City of Bridges" for its 446 bridges
AUTO GLASS SERVICE IN
PITTSBURGH, PENNSYLVANIA
Your Number One Auto Glass Service in
Pittsburgh, PA!
Xtreme Autoglass Pros Pittsburgh partners with gas monkey garage and misfit garage for all their auto glass replacement and repairs.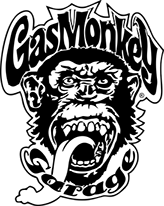 Xtreme Autoglass Pros Pittsburgh
1116 Dogwood Trail
Kittanning, PA 16201
You should call
Xtreme Autoglass Pros Pittsburgh
CALL US TO SCHEDULE YOUR AUTO GLASS SERVICE
Thank you for visiting ButlerAutoGlassPros.com. Please take a few moments to look over our site and learn more about us. Then give us a call for your free no-obligation price quote or to schedule an appointment.
Butler Autoglass Pros - 260 Pullman Square #184, Butler, PA 16001